About Y&Z Beauty
In 2020, because of COVID-19, every industry has been affected, especially in the handbag industry. But fortunately, the situation is getting better. More and more customers start to develop new handbags. Yilin Leather is enough strong and will work together to get through this tough time.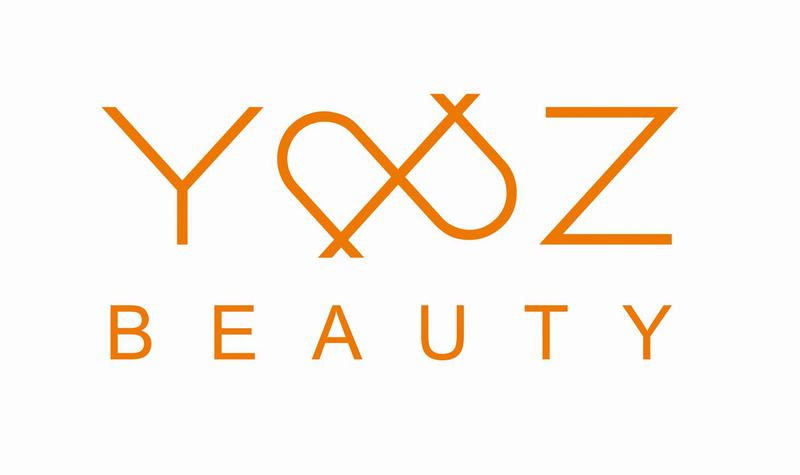 Yilin Leather (Y&Z Beauty) is a Chinese supplier for ladies' handbag, which specializes in designing and manufacturing fashion bags for ten years.
We have our own professional designers, So every year, we shall recommend new designs to customers. In this tough and severe situation, Yilin Leather is willing to provide the products with high quality but competitive and favorable price to support our customers to get a bigger market.
This year, also we have a lot of new styles.
Let's have a look at some new trendy bags, which is not easy to bump into the same bag, and we believe they will have a good market.
1. First Collection: Fashion Rivet Bags.
These bags have soft double PU material with many rivets as decoration.
Also it is multifunctional, and can be used handbag and sling shoulder bag, which is very popular among ladies.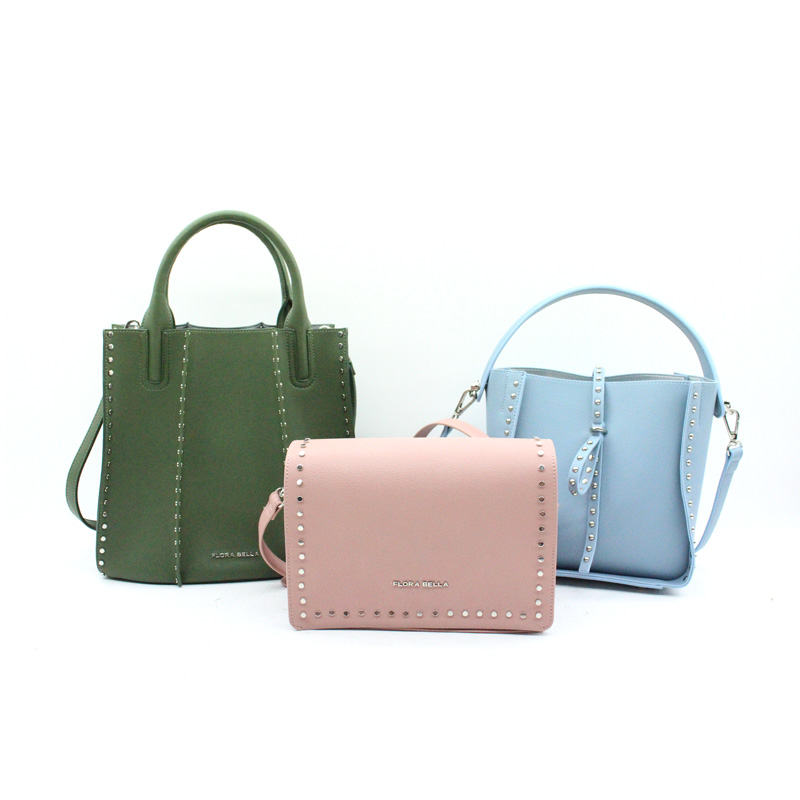 2. Second Collection: Structure bag with crocodile pattern PU material.
These collection have double zippers closure, and has special handle, which can be used as handbag and cross-body sling bag. Also, you can choose different colors.
It is suitable for office lady.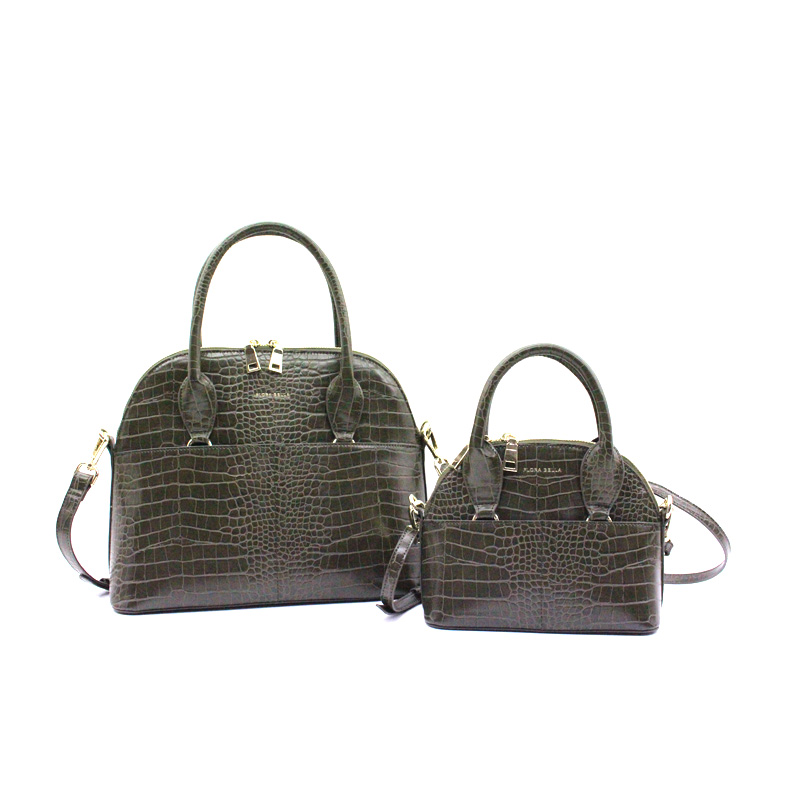 3. Third Collection: Tote bag/Shoulder bag/Sling bag/ two wallets. One set has five different bags and wallets, which is very cheap and competitive price.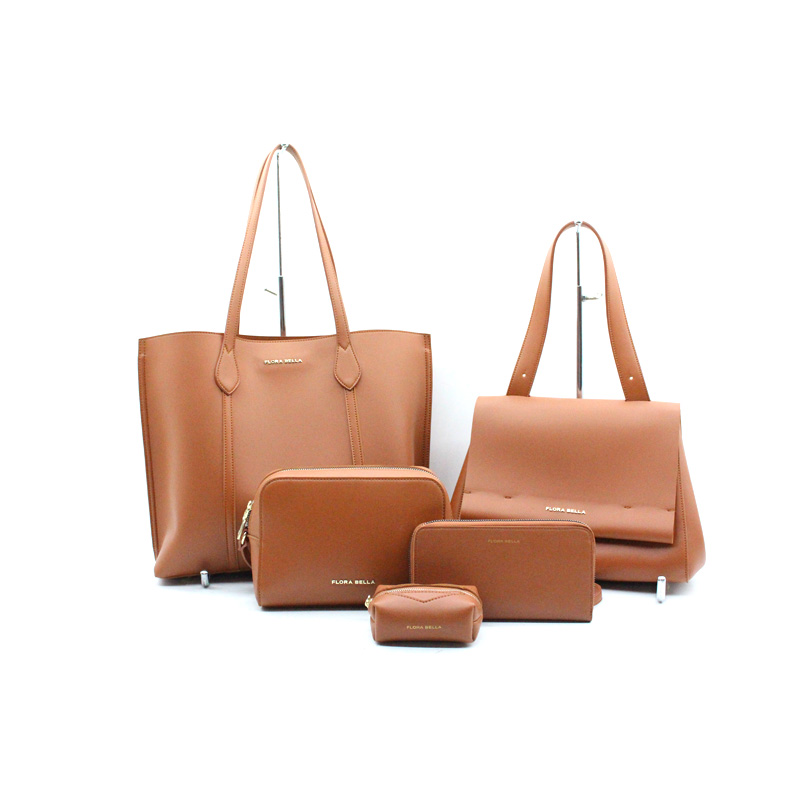 4. Fourth Collection: Long/Short wallets with Saffiano pattern PU material
These wallets are really very cute, and has two magnets on the front panel as eyes.
Inside, there are many card holders and compartment for cash. Small capacity, but practical.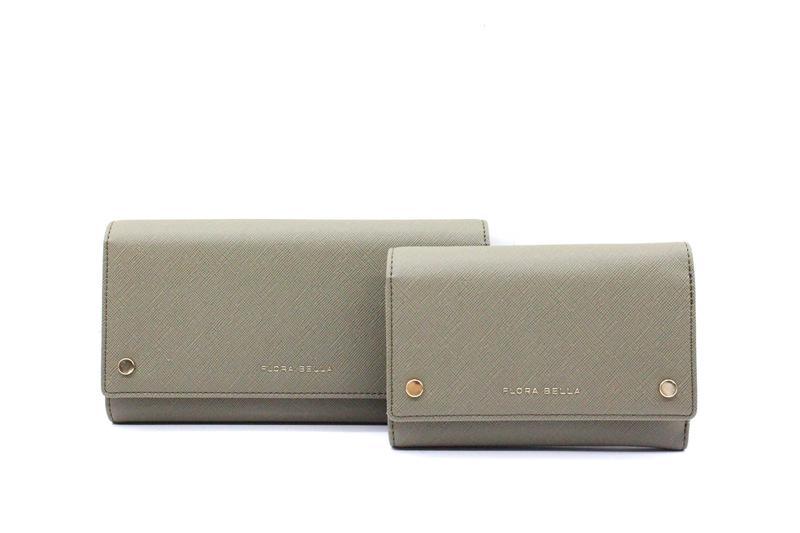 5. Fifth Collection: Small capacity card holder
This card holder is really nice, which has zipper closure for coin, and two sides have card holders, can put six cards in it.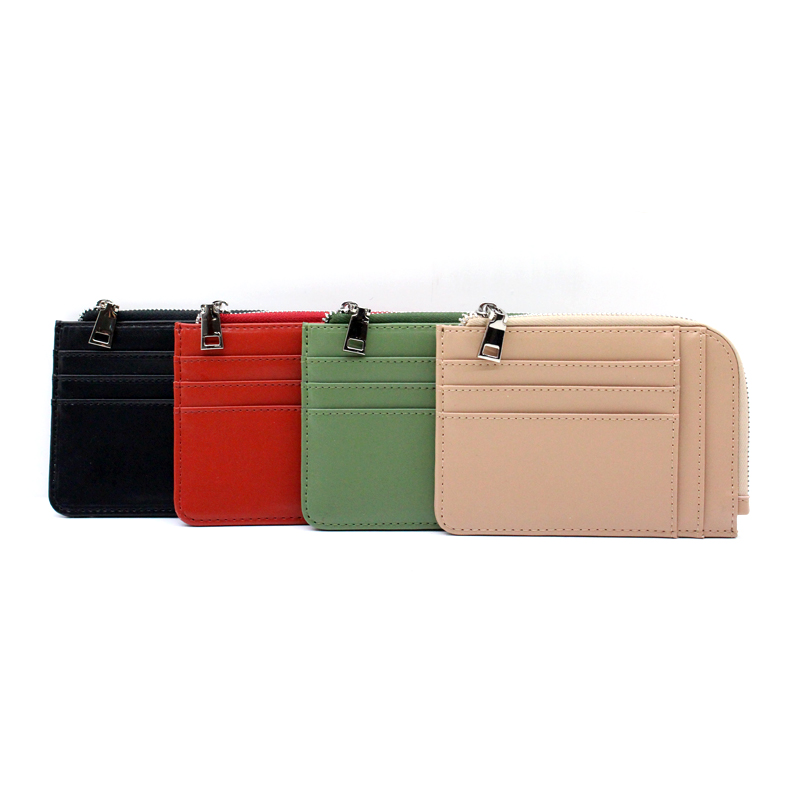 Many new design and new handbags.
Every design is full of spirit. So enjoy it.
Dear customers, if you have the plan to develop new bags , warmly welcome to contact us.